Occasions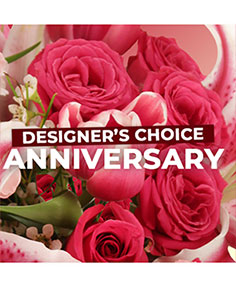 You've already said "I do"; now it's time to say "I still do" by reminding them how much you love them with a gorgeous anniversary bouquet for your special day. Whether it's been one year or forty, White Orchid Floral in Bronx will create a floral arrangement worthy of being a true anniversary gift that will be remembered forever- or at least until the next anniversary. Friends and family can also buy anniversary arrangements as gifts for loved ones celebrating their anniversaries. Let them know how much you appreciate them, and celebrate their bond with gorgeous flowers from White Orchid Floral.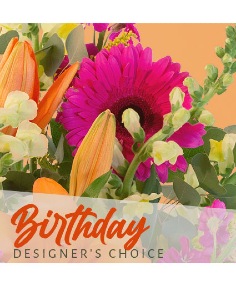 A birthday is like a special holiday dedicated to a single person. Everyone buys gifts, eats cake, sings songs and celebrates in their honor. Wish someone a happy birthday with flowers just for them! White Orchid Floral can help you send the perfect birthday flowers for anyone, whether it's here in Bronx, or across the country. There's nothing better than a surprise flower delivery on your birthday to put you in the mood to celebrate.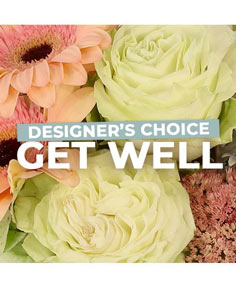 Say "Get Well Soon" With Cheerful Flowers!
Lift their spirits with one of our beautiful get well soon flower arrangements. A fun and vibrant floral arrangement will always brighten their day.
Is someone you know recovering from surgery, feeling under the weather, or battling a long-term illness? Send them a bouquet of joyful flowers in hopes of a speedy recovery.
What are popular, cheerful flowers?
Sunflowers
Daisies
Chrysanthemums
Yellow Roses
Peace Lilies
Daffodils
Orchids

Not only do you need to consider the colors of your flowers but also the aroma and size of the arrangement. Hospital rooms are compact. Consider those factors when placing your order.

What should I say in my get well card?
Hope you get to feeling better soon!
Wishing you a speedy recovery so you can get back to being your amazing self!
I look forward to having your light back in my life. Get well soon!
Work isn't the same without you. Hoping to see your smiling face soon!
Feet better, friend! Sending lots of hugs and healing your way.
I'm glad your surgery went well. Wishing you a speedy recovery!

Can I select a hospital for my get well soon flower delivery?

Yes, of course, you can! We offer a list of area hospitals that we can deliver to! Make sure to check what ward your recipient is in, as some Intensive Care Units do not accept flowers.

Don't see your hospital on our list? No worries! We can work to get your flowers delivered no matter the final destination.